Single Platform = one unified database of all information across costs, treatment outcomes and client/provider satisfaction
Visual Outcomes is an Enterprise Software solution supporting Healthcare and Medical Practice. It is a secure cloud-hosted software and services platform, built to grow your clinic.
Your solution:
A full PMS all CRM tools, online Clinic, Portal, EMR/EHR, easy e- clinical notes and client questionnaires, financial KPIs dashboards and enterprise business reporting.
Visual Outcomes key features are as expected: a truly flexible appointment book/scheduler, drag and drop appointments, insurance copayments, automated client check-in and self-payments. Easy to send reminders, insurance and eligibility management, billing and claims, supplements shop and e-prescribing, laboratory ordering, clinical e-notes and patient engagement on a secure portal with online clinic features of journaling, device uploads and telehealth sessions. Personal health data security is a focus for this leading software. Plus, audit trails of user activities across 6 security roles.
Key to growth is good decision making. This needs meaningful data about your business. Can you assess the team with irrefutable data; what KPI's will work with your practitioners? Visual Outcomes is unique, providing within the same software, the 'best in breed' of inbuilt financial and business management. See 'real time data' dashboards; show what is trending in your practice. Visual Outcomes is about data integrity, data collected everyday beneath every process. Use inbuilt CRM tools; then assess marketing outcomes or clinical outcomes and online client feedback.
Whatever your healthcare discipline from medical marijuana to cosmetic surgery to family practice or alternative medicine teams across a connected network of retail and clinic locations with Telehealth as a full online clinic, Visual Outcomes will support your growth.
Healthcare is increasingly a "team effort" As the team becomes more complex, you need each practitioner to be on the same page for your clients to know they are a team. Visual Outcomes keeps the client in the center of their own journey. As the team increases in number and type of healthcare professionals, Visual Outcomes keeps their communication simple and within the one platform of secure messaging between providers and allow for external providers to have authorized access.
New healthcare models of delivery are evolving and enterprise level clinic models of business are emerging – all these fee for service clinics bring the client/patient into more focus. Active involvement whether online in a remote Telehealth session or getting online and completing their health questionnaires and giving you a star rating on your website via Visual Outcomes
YES it is the client/patient that is more and more involved in decision-making with their healthcare team = great health outcomes and more referrals
With COVID there are more patient/clients and clinics now using remote healthcare tools and client active participation in home-based behavioral change can be measured with the Visual Outcomes. Online graphs show the results. Visual Outcomes has inbuilt scoring and displays for these questionnaires. Show the over clients and the clinic meaningful dashboards of progress over time in both the online clinic/portal and the screens as they log on to their working day in Visual Outcomes.
One Platform that collects data ( inputs) and then produces real time data outputs- at your fingertips! Visual Outcomes ROI is that this is done within the same database and without the need for more software to manage data reporting. All data inputs can be queried easily and immediately. The software provides set-ups of 'reports as required' from the clinic KPIs, services and treatment costings against clinical results.
Data and reports are easily correlated for value-based reporting to all stakeholders.
New healthcare models of delivery are emerging — the client/patient is more and more in focus.
Active involvement of a client/patient
Whether online in a remote telehealth session or completing their health questionnaires the client/patient is more involved.
With COVID there are more people using remote healthcare tools.
The activity and participation of a client in home-based advice and behavioral change is measured with Visual Outcomes.
Online graphs (Visual Outcomes has inbuilt scoring).
The outcomes over time across all questionnaires are displayed.
Both the clients and the clinic to see these as meaningful visual dashboards.
This is a Team Approach = better business outcomes and better clinical outcomes
".... this one platform is one information system, all is set up to give the right information to the right person and the right time". DR T. 2019
Business Manager
Visual Outcomes is designed to be a complete healthcare business platform. This is an extra staff member in the clinic.
A robust system of business analytic is set up for you.
All you need is in the same database. Ask for a Demonstration to show you how it serves a clinic: and saves money because you replace many software with ONE that runs the whole practice. See a demonstration of its capability as an Enterprise Software tailored to your needs now and into the future from Practice Management, Clinical note recordings, all types of healthcare and medical specialties, prescribing and labs and supplements, full inventory management and herbal dispensary/ ordering, full virtual clinic online patient/client engagement, newsletters and email marketing campaign tools, CRM reporting, clinic based research and enterprise levels of reporting for business management and financial analysis. Visual Outcomes is seen in 2021 as the only software in one database/platform that can serve the needs of Enterprise business planning (ERP). The emerging models of "new healthcare business" require these business services.
The result is high quality information for all the stakeholders in your clinic organization.
Serving all stakeholders within one platform, they have different questions to each other.
But the reality of Visual Outcomes is that is provides for infinite data relationships and all are queried in this same database


All your data is collected within your own software, across all the data inputs; from your online portal- there is data entry by the client/patient, CRM. There are easily flagged clinical measures that can be graphed. There is a robust inbuilt system of client centric outcomes questionnaires and feedback or satisfaction tracking.
The collected data is all analyzed real time and available in the user interfaces. These tailored dashboards give meaningful visual information. Assess the costs and treatment/diagnostic paths and conditions of each client or client grouping.
Visual Outcomes is a fertile platform with answers to questions
An ease of 'real time' data reporting is unique to Visual Outcomes.
Visual Outcomes reporting, statistical output and analyses bring great value to your core business and healthcare outcomes management
Visual Outcomes structure - IT set up overview
The database and files are hosted in the Visual Outcomes facilities set up within Amazon Web Services (AWS)
Visual Outcomes cloud services provide you with full maintenance from back-ups db optimization and performance checks to upgrades.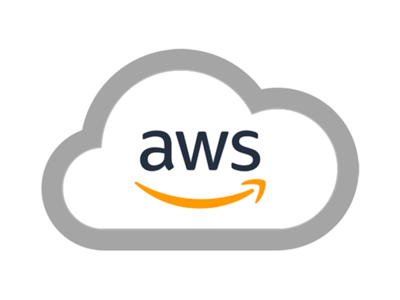 The Visual Outcomes healthcare data management platform is built in a Microsoft .Net environment, with a Windows OS.
Visual Outcomes maintains many user advantages of non-web-based applications which are focused on the user experience
Visual Outcomes application is installed on each local device for a customer organization.
Visual Outcomes application is highly configurable at the local device; this is set up per logged on Windows user.
Visual Outcomes cloud services host the database and related files. These cloud services provide excellent remote support services and centralized database management, maintenance and speedy responses for our customers.