IT Overview

The VO_Main database is https with a local application (.net) which is installed on each local PC (WOS) and a web based app (html) called VOiSite (online access) set up for each customer.
AWS providing their cloud infrastructure and services to Visual Outcomes. Visual Outcomes sets a cloud hosted database installed and configured for each customer, there is a customer datafile storage and business related services as agreed with each customer; all installed securely on AWS.
Visual Outcomes cloud services provide you with full maintenance from back-ups db optimization and performance checks to upgrades. Visual Outcomes cloud services host the customer's database and related files. Visual Outcomes cloud provides excellent remote support with speedy responses for our customers.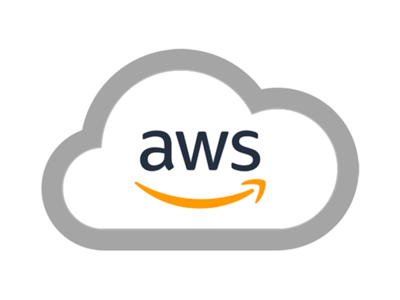 The Visual Outcomes healthcare data management platform is built in a Microsoft .Net environment, and runs on Windows system WOS
Database (https)
Visual Outcomes runs on Windows (WOS10 and higher).
It is MS SQL database maintained as cloud hosted database (https) in AWS services.
All customer databases and related data files are hosted in the Visual

Outco

mes services on Amazon Web Services infrastructure (AWS).

Each customer has a

Cloud Based Database

set-up in Visual Outcomes Multi-tenanted Architecture on AWS infrastructure.


Visual Outcomes provides cloud based management services for its regular maintenance, back-ups, optimization routines, related customer services and upgrade processes. Visual Outcomes with the services routinely check database security alerts, security incident reporting with customers and readiness of Visual Outcomes' disaster recovery plan; all built with AWS services and infrastructure.


Enterprise Data Management, Business Services and Resource Planning
Visual Outcomes offers business services: data research and enterprise planning. These services on request are secured in AWS infrastructure as Visual Outcomes cloud services for each customer.


Platform additions
Visual Outcomes' online booking system, online payment system and other available tools are secured within the platform for each customer on request within the AWS infrastructure and services.


Local Application
The local user at the clinic has a rich interface that is specifically configured for their needs/functional role at the local clinic management level. This

.net Local Application installation for each local PC/laptop (WOS) gives the clinic users a richer experience of what they need in their daily role. And also gives the clinic organization control as to their security levels; setting the access or granting access as is needed by the user or across functional roles

.


VOiSite is a web based access (html)
The set up of VOiSite is configured per each customer as to operations and rules for bookings online and other services e.g. Telehealth and online payments.
A Customer's VOiSite is the only one linked to a Customer's database.
Only authorized users of the database have access to limited operations of Visual Outcomes in this 'virtual clinic' environment. This online access is called VOiSite.


VOiSite allows all existing clients and authorized users in the clinic, to have remote access.

VOiSite Portal

uses Two-Factor Authentication. Remote management for clients to access is set up for a clinic to offer their services online: Telehealth sessions or online consultations.


Online or Virtual Clinic
VOiSite provides a Virtual Clinic for some of the clinic's day-to-day operations. Only registered users in the database are able to access; join secured Telehealth sessions as all is within Visual Outcomes. These existing clients also use the online clinic access (VOiSite portal) to give feedback, make new appointments, view the team and their services as they confirm their appointments, complete outcomes questionnaires, self-manage or report their progress and make payments online.




A "new to clinic" online booking system.
VOiSite offers customers an inbuilt "new to the clinic" booking system.
This was provided to help to reduce possible 'security exposure' as can be found with an external website business arrnagement and their" Booking Website" as external to the customers. We do not integrate with external booking websites.
VOiSite gives secured access to your clinic to have existing and new to clinic clients able to make a booking in your clinic directly; minimizing external site breaches
Visual Outcomes allows for"new to the clinic" clients/patients to find your clinic website as web based browsing client; there they open the VOiSite link in your public facing website. Via your VOiSite set-up they then search for a service and a practitioner with whom they would like an appointment.
In Summary
Visual Outcomes Main Database is https ("cloud hosted" database) and is not html (not only web based application). So, each customer has a local installation on each PC/laptop in the clinic/s (local application).
VOiSite is web based (html) utility and is web -based only.
A customers data is kept on their nearest local AWS region;discussed at implementation as to the geographic locations; options available.

Australian Customer data is kept in local AWS regions only region, USA Customers databases in local AWS regions only.

Visual Outcomes is built as MS SQL database and is offered as a cloud hosted (https) in AWS services.

Each customer database with related file servers is hosted in the cloud services of Visual Outcomes on AWS infrastructure.

Visual Outcomes runs on a Windows operating system and the application is installed on each PC/laptop in your practice.

Only registered users are issued within Visual Outcomes their Login Credentialing (authenticated and audited on each login)

Each PC to have direct Internet access to the Visual Outcomes cloud-based database and services

Visual Outcomes does not require a local network and does not support virtualization layers; only direct access to the database

Visual Outcomes does not support SSO ( Single Sign On) but integrates with a locally managed LDAP utllity for users.

VOiSite is Visual Outcomes Online Portal; some Virtual Clinic operations.

VOiSite is a Web based application that directly links to Customer's database and is a pass through only (i.e. it doesn't store data),

VOiSite is accessed on any device with a valid Internet connection/browser